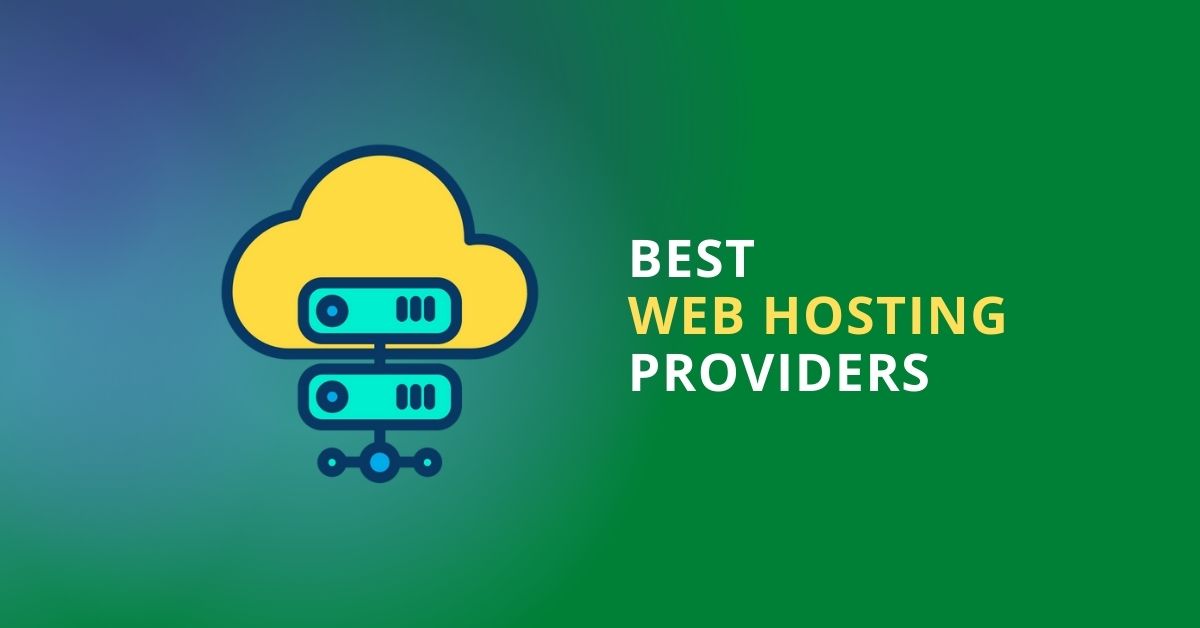 What is Web Hosting?
Consider web hosting as a storage and management service. When you create a blog or website, the data doesn't stay on your computer. A web hosting service stores it, keeping it safe and secure while keeping your blog or website running. Websites and the Internet would not exist without web hosting.
How Does Web Hosting Works?
Real-world businesses require a physical location to set up, store and sell their goods. The same rules apply to an online business.
Your business website comprises files, images, and HTML code. These files need a home and take up space. Your data would be hidden on your computer if you didn't have an online home. A hosting company stores all of your files on a web server and is responsible for delivering them to a browser when they request them by putting in your domain name. Paying for web hosting services is similar to renting a physical shop for your company.
A domain name is your company's online address. When someone enters your domain name, it becomes an IP address. The web host firm then locates all the files associated with your IP address and returns your website's images, videos, and text.
You should go to book marketing to find the best web host for you. But, now that we have learned the importance of a web host, let us know what some affordable web hosts are for new blogs.
Top 5 Affordable & Professional Web Hosts For Your New Blog.
BlueHost.
Bluehost is one of the old standbys, having been one of the first providers to be approved by WordPress and constantly keeping hosting costs low.
Bluehost's interface is one of the simplest to use. There's a one-click WordPress install and basic customization controls to make your setup. You get a free SSL to safeguard an online shop.
Bluehost provides 24/7 technical help through phone, online chat, or email. You may also access FAQs, articles, and setup information.
Pricing.
Bluehost cost is determined by how many months you prepay. A 36-month plan costs less per month than a 24-month plan.
Here are the 36-month plans:
1 website, 50 GB storage, and 5 email accounts for $2.75/month

Plus – $5.45 per month for unlimited websites, storage, and email addresses, plus spam protection.

Choice Including – $5.45/month for unlimited websites (plus storage and email accounts) and spam support.
A2HOST
Speeds are quicker with A2 Hosting than other shared providers. It's also cheap and easy to use for novices. 
The A2 Hosting panel is complex, but you can build a site in minutes once mastered. This includes one free migration and multiple one-click installers (like WordPress). Provides free SSL is also useful for eCommerce.
Live chat and phone assistance are available 24/7. Information about the control panel, billing, and WordPress optimization may be found online.
Pricing.
You may host on Linux or Windows. Both plans are comparable in price; however, we'll concentrate on Linux:
A single site, 100 GB storage, and free SSL for $2.99/month.

Drive – $4.99/month for unlimited sites, storage, SSL, and backups.

Unlimited sites, storage, free SSL, and automated backups for $9.99/mo. Up to 20x quicker.

Unlimited sites, storage, free SSL, and automated backups for $14.99/month. It claims 20x quicker and 5x more resources.
SITEGROUND.
This web host is a great choice for beginners and small businesses as this is very affordable and professional. Plus, the WordPress connection is easy.
Beginners can easily set up SiteGround. You choose a plan, register (or transfer) a domain, and then pay before being sent to the dashboard.
When you join up for the first time, SiteGround provides a website setup procedure that allows you to effortlessly install WordPress or other popular CMS.
SiteGround offers 24/7 live chat and phone assistance. With a comprehensive database.
Pricing.
SiteGround offers a discount for paying one, two, or three years in advance. Even though it is the most costly service on the list, it includes daily backups, superior WordPress security, specialized WordPress support, and more. The three plans are:
This plan includes one website, 10GB of storage, automatic WordPress and plugin updates, and up to 10,000 monthly views.

This plan includes numerous websites, 20GB of storage, and 25,000 monthly visitors for $6.69.

$9.99/month for numerous websites, 30GB webspace, and up to 100,000 monthly visitors.
HostGator.
HostGator is one of the cheapest and professional web hosts on this list when you sign up for the specials. It's also known for its speed and ease of use. HostGator's monthly rate drops when you sign up for more months.
Signing up with HostGator takes just a few minutes. Then you get one-click installations like WordPress. The website builder is easy to use, and the eCommerce capabilities and free SSL should help protect an online business.
HostGator offers 24/7 customer assistance. They provide forums and video lessons. You may also call, email, or live chat with the staff.
Pricing.
2.75$/month for a single domain, unlimited bandwidth, and a free SSL.

Baby – $3.95/month for unlimited domains, bandwidth, and SSL.

A dedicated IP and free SSL are included in the $5.95/month Business plan.
iMotion Host.
InMotion Hosting is a little more costly than the competition, but the benefits are worth it.  InMotion Hosting provides both economical shared and managed WordPress hosting. 
With on boarding tools, a one-click WordPress install, and Google Apps connection, everyone is set up in no time. The panel is simple to use. InMotion has a good website builder.
InMotion has an extensive online support center. You can contact 24/7 support via online chat, Skype, email, or phone. Offers reduced monthly rates for one or two years.
Pricing.
It costs $2.29 a month for one site with unlimited email and bandwidth and a free SSL.

$9.99/month for a free domain, two-site hosting, unlimited email and bandwidth, 50 GB of storage, and a free SSL.

$9.99/month for a free name, hosting for 50 sites with unlimited email and bandwidth, 100 GB of storage, and a free SSL.

Pro – $12.99/mo for a free name, 100 sites, unlimited email and bandwidth, 200 GB of storage, and a free SSL. This package also includes pro assistance.