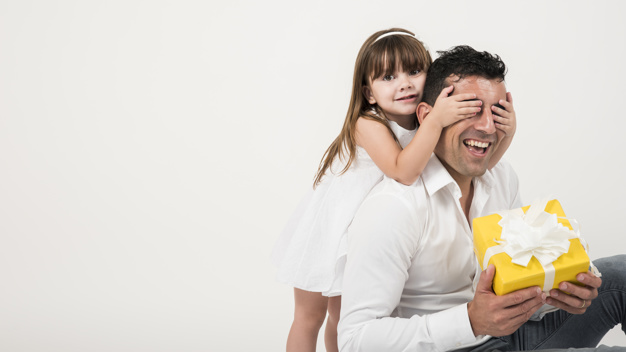 Kids love birthday, not just theirs but of others as well. Hosting a birthday party requires a lot of effort on your part until you have hired a professional to arrange the same for you.
A birthday party includes so many things like cake, games, flowers, balloons, etc. Among all these, returns gifts adds charms to the party. Which kid would not love to receive a present after enjoying and having ultimate fun at his/her friend's birthday party. Certainly, every kid will.
Easy Ideas Kids' Birthday Party
Return gifts always add the surprise element to the birthday party. But, as host, it might be confusing to decide what to buy for return gifts for kids birthday party. There isn't any specific gift that could be labeled as a return gift. Choosing a return gift depends on the theme of the birthday party. It also depends on the age group of the people who are going to be present at the party.
Considering these two aspects, you need to be thoughtful when buying return gifts. You could choose anything but make sure that the gift should serve a useful purpose at the part of the recipient.
What do return gifts symbolize?
Any gift, be it a present or return gift, is a gesture of love, relation. Affection, and gratitude. Gifts are considered as a token of love. Basically, a return gift symbolizes a gesture of gratitude. To be more clear, when you offer a return gift, it shows that you were happy with the presence of the other person at your party and you appreciate that the other person invested his/her time by coming at your place. 
A return gift also enhances your emotional bond with the other person. When it comes to a kid's birthday party, a return gift is a token of love from the part of your child to his/her friends. Every kid loves to receive a present. Your kid's friends would always remember the return gift you shared with them on your kid's birthday party. So you need to make sure the gift should be useable enough at the part of a kid.
Do return gifts need to be expensive?
This question often gets stuck in the mind of parents who are planning to organize their kid's birthday party. Before deciding a particular product to buy as a return gift, you need to be aware of your budget. 
It isn't any particular rule that return gifts need to be expensive. It depends on the theme of the birthday party and also the status symbol of the people who are going to arrive at the party. For example, if you are hosting a luxurious birthday party for your kids by investing a huge amount then your return gift should not amount in a few pennies.
Basically, the return gifts for kids birthday party should be a useful product. Being expensive or not expensive is another thing. If you have hired an event manager for your kid's birthday party, they could come up with perfect ideas to select a perfect return gift according to the theme of the party.
What other things make a kids' party exciting?
Apart from return gifts, the things that add fun to a birthday party is the decoration, the theme, cake, dance, and food. All these things are fun at a kids' birthday party as they feel free and open to enjoy their hearts out.
Considering all the aspects, you certainly need to be quite picky while buying return gifts for kids birthday party. You need to make sure that every kid present at the party and receiving the gift should be happy after seeing this surprise element.
How to Save Money on birthday Party
Host Party at Home

Make self made Cake

Make Gift by Home Craft

Make Drinks at Home

Decorate By Yourself

Prepare Home Theater
Kids Birthday Party Venue Planning
You can choose various venue for your kids birthday party
Here are few venue you can choose for your kids birthday party
Generally, boys are girls like different kinds of gifts on Birthday occasion. So here, you can find all kinds of gifts which are suitable for girls and boys. The gifts for baby girls are princess dolls, photo frames, girls' bags, art books, rope, and handy bags, etc. and the most popular gifts for boys are football, robot to car, handy watch and cars, etc. are available hare at affordable prices.
At Home

At Park

At Food Court

At Water Park

At Adventure Palace

At Top Floor
You may also like this :- Gift Idea For valentine Day
Top 10 Sites you can buy Return Gift for your kids
www.shopchun.com
www.giftalove.com
www.giftoo.com