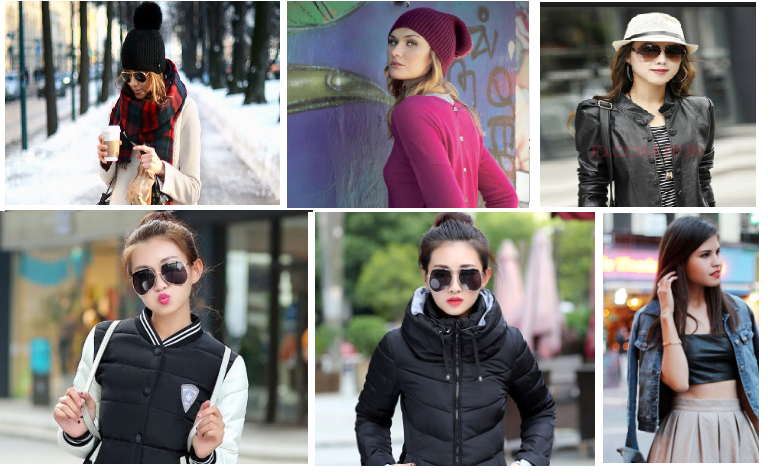 Get on the trend bandwagon this fall and winter with different types of accessories. Your outfits are the first thing that might be visible to others but accessories can also change your look in an instant. From warm gloves to statement earrings, there is a wide range of accessories that are trending this cold weather season. Add an edge to your look or make yourself cozy with varied styles of accessories. Here is a list of some of the accessories that are trending this fall. Make sure you add them to your wishlist this year.
Warm Gloves
Gloves are an indispensable part of every fall and winter wardrobe. You can pick up gloves in varied materials and styles. From elbow length gloves to wrist length gloves, you have a wide range of options to choose from. Apart from woollen gloves, leather gloves, mesh gloves and woven gloves are quite popular during fall and winter. Pick up ones in bright colors and make your day a colorful one.
Statement Earrings
Add some glam to your look with statement earrings. These chunky pieces look good with any outfit. You can keep your outfit simple and let your ears be the highlight. Dangle earrings, drop earrings, in crystal and stone are perfect for the festive season ahead. Wear a simple black dress, a pair of black pumps and these statement earrings to make heads turn as you attend different events this party season. The bigger and brighter, the better.
Stylish Scarves
Scarves are practical as well as stylish accessories for fall. You can choose from printed silk scarves, warm woollen scarves, puffer style scarves and more. Tie them around your neck in the conventional way or go for a different look as you tie them around your head, bag straps or even ankles. These accessories can be worn with dresses, tops and jeans and other types of outfits.
Belt Bags
This cold weather season, hands-free bags are quite in demand among fashion girls. You can carry different styles of belt bags to wear with your outfits. Carry your essentials as you tie them to your waist and move about freely. From quilted belt bags to leather belt bags, the choice is varied. Keep away winter gloom with bright and bold colors.
Chunky Cuff Bracelets
Go glam with chunky cuff bracelets. There are bracelets with intricate designs or bold cut-outs which you can shop for this fall and winter. Silver bracelets, coral bracelets, stacked up bracelets with diamonds encrusted on them are some of the types of cuff bracelets that are a hit this season. Wear them with pants, skirts or dresses and give your style quotient an instant boost.
Other accessories like mismatched earrings, sleek leather belts and boots are also trending this season. So, make your pick from different accessories this season and stay high on the fashion quotient. Add them to your wish list or go shopping to get these accessories and make your fall and winter wardrobe a trendy one.