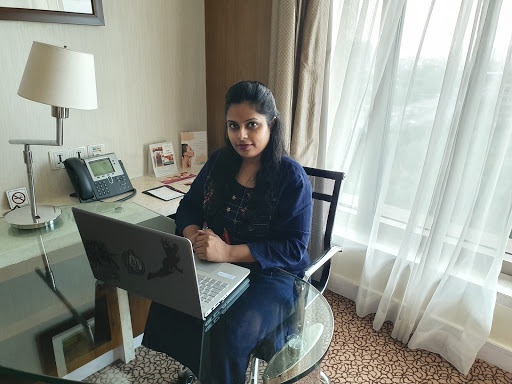 Financial planning is not like any other 9-5 job. 
It comes with added responsibility and trust. People are trusting you with the money they and you want them to make a profit for themselves.
So, the real question that still pertains to us is, "Is Financial Planning a good career choice?" 
A financial planner/advisor can be a rewarding career option because you will have to advise your clients on how and when to save and spend and not go out and perform a salesman's task. 
Since you will be an advisor, your job will be more professional, more reliable. 
Your focus and strategies to minimize the expense and maximize the client's savings should play a significant role in establishing your client's base. 
Simultaneously, it can be challenging since you will have to understand your client's lifestyle and help them make smart money-related habits and decisions.
It involves staying up to date with the laws, rules and opportunities.
The job of Financial advisor/Planning has its own set of advantages as well as disadvantages. Let's talk about them in a little more detail:
Advantages
Projected growth rates are off the chart. 
The benefits of Financial planning are way more than just watching the tip of the iceberg. 
The financial planner field has an overall projected growth of 19%(2016-2025), which is significantly higher than the overall job outlook(7%). 
No limits on earning potential. 
Financial Planners can earn as much, or as little, as they can make. 
There is no such holdback on the earning potential for any Financial Planner. 
Financial advisors are either fee-based, commission-based, or a mixture of both. 
It means that Financial Planners income depends on the amount invested in the new business or a recurring revenue amount created every year. 
You can work according to your time.
When you are a financial planner, there are no time limits set on you by anyone. 
You can work as per the schedule that works for you. 
A client needs advice that can be given at any moment of the day. 
You can invest that time in tailoring out any new talents or enhancing your skills. 
Disadvantages
It is a high-stress industry.
Financial advisors can deal with tremendous stress when they set upon starting their career here. 
The financial industry is greatly affected and mostly dependent upon the global and domestic markets. 
When economies experience a downfall, clients go to their advisors to discuss and plan out possible solutions. 
Advisors and planners then have to plan out other methods to tackle the economic crisis, resulting in an added stress load. 
Regulatory and licensing requirements. 
Financial advisors need to get themselves a license to buy or sell products for clients. 
Advisors are required to complete a certain level of continuing education over the years so that their licenses stay in good condition. 
Advisors are also required to carry with them an error and omission insurance.
Effort and time needed to build the clients base.
Someone who needs to be a Financial advisor has to go through the hassle of gathering clients to act as a medium for referral for future clients.
The more clients they have, the better the business will grow.
In-order to choose Financial planning as your career option, you should be aware of all the pre-requirements that you need to have before getting into the field of financial planning.
Your present stage of life
Your present stage of life holds a significant value in deciding whether you should opt-in for choosing financial planning as your career option or not.
Most students can choose Financial planning as a career option after getting a bachelor's degree from an accredited university, but you should have all the educational qualifications, including education regarding estate planning, finance handling, etc. 
Are you an extrovert or an introvert?
It's an obvious fact that if you are an introvert and shyer, then there is no possibility that you will express yourself compared to another financial planner who might be way more extrovert than you. 
Clients need someone as their financial planner who can express their ideas and help them make a profit. 
Personality
It would be best if you were smart with fantastic communication skills. 
If you lack in that field, then there is no way you will be able to expand your client base in the long run.
Conclusion
A financial planner's job pays well, but at the same time, it comes with extra stress and risks only a few can handle.
At the end of the day, if you feel you can do it. Go for it!
Author Bio:
Ankita Kaushal is working as a blogger for Veronica Karas. She provides How to make better financial decisions and has a team of expert Financial advisors to assist her in every project. Get in touch with her now for any assistance regarding Financial planning.