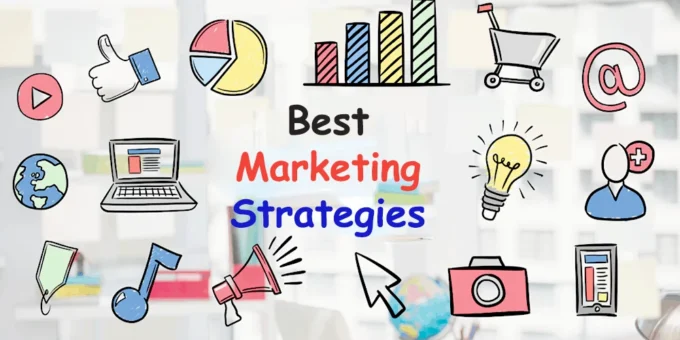 Search engine marketing is a collective term used for all of your online marketing efforts. The process includes both paid and unpaid efforts to boost traffic to a website and visibility in all search engines. The unpaid efforts will be made by building organic SEO, and paid ones will be executed via search engine advertising. SEO focuses on improving a website's ranking in organic or natural search results. This is done to gain more visibility in the SERP, whereas SEM also involves buying ads on various platforms to attract potential customers from relevant searches.
With competition between businesses becoming tighter than ever, the benefits of Search Engine Marketing can be a game-changer for any company looking to increase its reach and grow its customer base. When done correctly, it can help you reach consumers who are already interested in what you have to offer. 
Why is SEM necessary to achieve business growth? 
SEM is quickly becoming a must-have for businesses of all sizes today. From small local mom-and-pop shops to global corporations, SEM offers benefits that can help companies grow and stay competitive. In particular, when it comes to achieving business growth and PPC services, SEM is an invaluable tool that should be part of any comprehensive digital marketing strategy. 
Conversions are the primary focus of SEM 
SEM focuses on converting prospects into leads, leads into customers, and customers into loyal fans. It offers the ability to target consumers who are already interested in your brand or product by displaying ads on search engine result pages when a user searches for related keywords matching your business. By capitalizing on users' intent-driven searches, companies can effectively reach out with relevant content that encourages engagement and drives conversions through targeted messaging.
SEM increases brand awareness 
SEM is typically viewed as a bottom-funnel marketing method, but it can also support awareness campaigns. A study conducted by Google has shown that search ads can boost brand awareness by 80%. The brand name is visible on top of the fold even if no clicks are generated from the ads. When they see the advertisement, it is still possible that searchers will be able to read the product name, company name, or web address. Ads that include competitor brands might also attract attention since the brain automatically compares items that are placed next to each other. 
Cost-effective 
As soon as your PPC services have been created, they can be found on the search engine of your choice. You will only be charged if someone takes action, i.e., when they click on your advertisement. Thus, you will receive free online exposure and brand awareness and will only be charged money when someone clicks on your ad and views your website. 
The monthly budget is closely examined and modified as necessary. You will decide what proportion of your marketing budget you wish to spend on these advertisements. Based on your budget analysis, you can change this ad spending anytime.
As the business pays only based on clickthroughs, you need not pay one lump sum. By doing this, you can plan your advertising budget accordingly and determine how much money you will spend on advertising.
SEM is affordable even for small businesses 
Despite the perception of thebenefits of Search Engine Marketing as a costly endeavor, it is accessible even to small accounts with limited budgets. Thanks to technological advances, even small businesses can now access the same tools big companies use at more affordable rates. With solutions like Google Ads and Microsoft Advertising, small companies can achieve significant exposure through paid search campaigns while controlling their costs. Additionally, they can track their performance in real time so that they can adjust their strategies quickly or terminate campaigns if needed. When you are on a budget, you can get started with as little as $5.
SEM is an excellent tool for local marketing 
An effective SEM campaign can generate more traffic to your website and increase conversions regardless of your budget. This is even more important if you are a local business owner. By using local marketing, regional businesses can connect with their surrounding communities. Essentially, local marketers are responsible for directing consumers to search engine advertisements and business listings when they search online for local businesses and services. As the business pays only based on clickthroughs, you need not pay one lump sum. By doing this, you can plan your advertising budget accordingly and determine how much money you will spend on advertising.
Conclusion
SEM is an invaluable tool for any size, shape, or form of marketing strategy. The benefits of Search Engine Marketing allow businesses to reach a much wider audience than they would have been able to otherwise. In addition to increasing visibility, it is also a great way to target potential customers in a very specific way. Overall, SEM can be an extremely effective advertising method and should not be overlooked as part of any comprehensive digital marketing strategy.