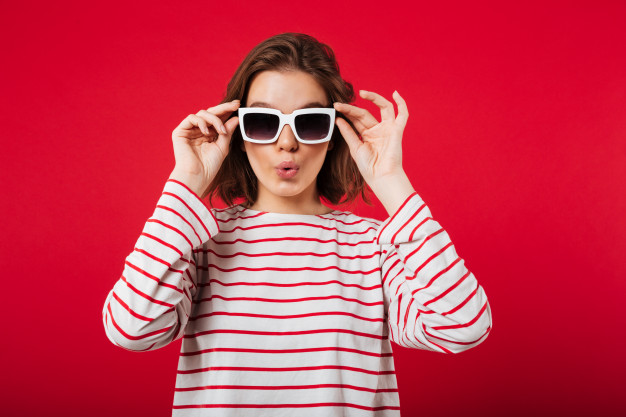 the Best Sports Prescription Glasses
Engaging in your favorite sport is an excellent way to keep yourself in great shape while entertaining a bit of friendly competition along the way. Though the physical activity involved with most athletic pursuits can do wonders for your health and sense of wellness, there are also a number of important considerations to take.
Your safety while playing is a top priority. Since injuries are common in sports of all types, it is crucial that you give yourself time to understand how to select useful gear like sports prescription glasses. Look over these tips to find the best fit.
The Importance of Safety Gear
According to national statistics, eye injuries are some of the most common issues reported during sporting events. Wearing protective goggles or prescription eyewear helps to shield your eye sockets from the sudden impacts that are common in most sports. From a flying elbow knocking into your head during a basketball game to a foul baseball knocking into your face from out of the blue, the level of protection offered by safety eyewear can reduce the odds of an injury taking place and limit the amount of damage caused by an impact.
Fitted for Your Vision
Many people who play sports rely on prescription glasses in order to see. Unfortunately, putting on a standard pair of eyewear is not a good idea. Standard glasses designed to be worn casually are typically not made with athletics in mind. Instead of risking your normal glasses in this way, it is best to invest in sports prescription glasses that are specifically crafted to improve your next sporting experience. Eyewear designed for athletes is made to be durable and lightweight, so that the glasses absorb impacts without being too cumbersome or restrictive.
Base Your Decision on Your Sport
When selecting the best glasses for sports, you want to consider the specific game you play. Every sport will have different safety requirements. For example, people who fish or engage in specific activities around large bodies of water might benefit from polarized prescription glasses. Polarization is a treatment that reduces the glare caused by sunlight off water. Similarly, people who play soccer or basketball want to invest in goggles that offer extra protection, as these are sports where eye injuries are common. Take the specific sport into account and it will improve your ability to select a winning pair.
Understand Face Shape
Part of selecting glasses is understanding how to pick frames that will look good on your face. To achieve this, it is important to think about the specific shape of your face. If you have a long, oval-shaped face with wider cheekbones, you have the type of face that will work with almost any style available. Conversely,  someone with a square-shaped face will want to exercise caution when selecting glasses. Frames with rounded edges instead of angular ones will definitely accentuate your best features. Consider your face shape and have better luck with picking glasses you love.
To stay protected while engaged in physical activities, sports prescription glasses are an essential piece of gear. Explore the selection available at Safety Gear Pro to find eyewear that will help you play your best.