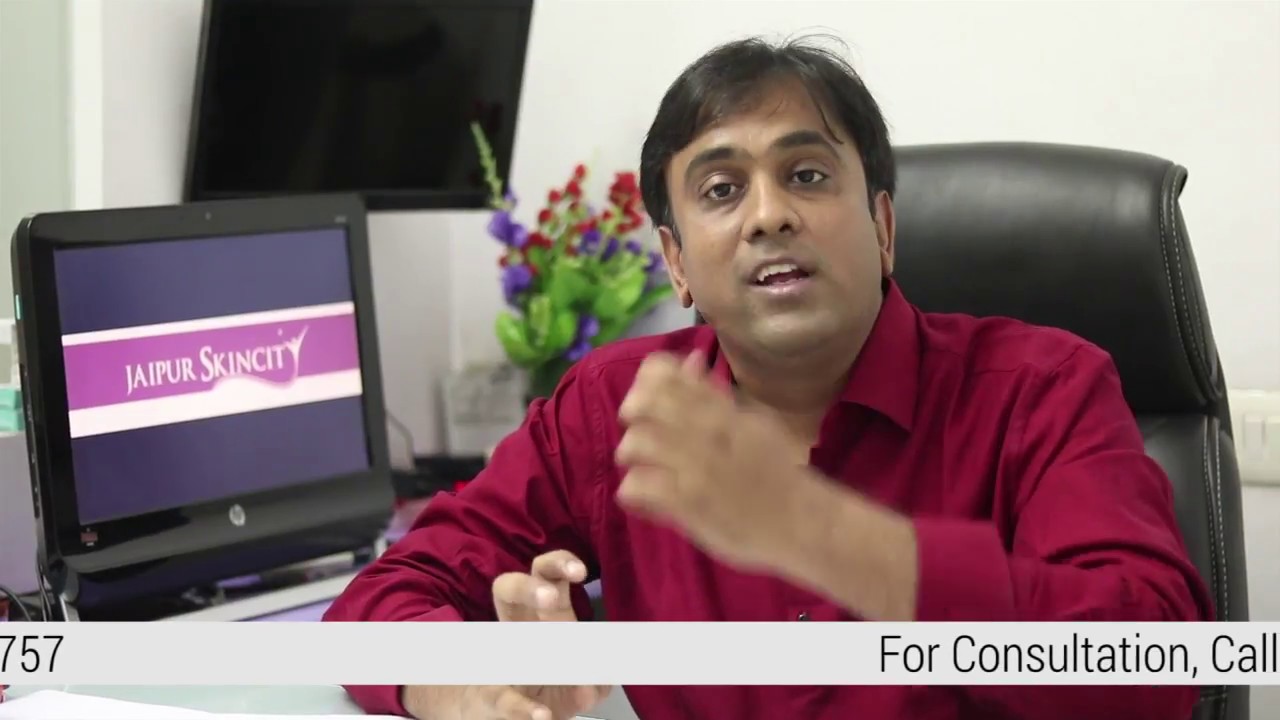 A lot of our patients are quite concerned about the risk associated with hair transplants and want to know how they can have a completely safe hair transplant in Jaipur. This blog is an effort to discuss the possible side effects of hair transplants and the risks associated with them. Along with that we can overcome the adversity and get a completely safe hair transplant Jaipur.
Dr. Sachin Sarda is a well renowned and recommended Hair transplant surgeon in India known for helping more than 1 lakh bald people to get normal hair. He advocates that affordable and safe hair transplant in Jaipur is only possible with the latest technology, the experience of the hair specialist, and the right care. Let's read what more he has to say about safe hair transplant surgery in Jaipur, Rajasthan.
What  Is A Hair Transplant Surgery
A hair transplant surgery is a procedure in which your hair follicles are transplanted
from one area of your scalp to another, this means, hair is taken from the donor area and implanted in the bald patches or recipient area. These hair follicles are mostly taken from the sides or back of the skull.
The hair transplant procedure is very efficient, and natural hair re-growth is seen to a considerable extent. Like any other surgery or medical procedure, there are certain risk factors and side effects of hair transplant surgeries as well.
What Are The Risks Of Hair Transplant Surgeries?
We can divide the risk involved in hair transplant surgeries into two parts. The first is during the surgery and the second is after the surgery.
Side Effects That May Occur During Surgery.
A hair transplant surgery is done only after giving local anesthesia to the head area. The patient's medical history will be checked before taking them for surgery. Some patients might show delayed allergic reactions during surgery.
Sometimes, the patient can go into severe anaphylactic shock which may lead to cardiac arrest. Similar case happened to someone in Mumbai.
Some antibiotics and analgesics may also cause reactions. During the surgery, there may be other complications like high blood pressure or excessive bleeding.
If the skull area where hair grafting is done is densely packed, or the depth of that area is excessive, or a patient had a sudden adrenaline rush, then symptoms of skin necrosis can be seen in the recipient area.
Side Effects That May Occur Post The Surgery.
The first and most common side effect that might feel during hair transplant surgery is itching. 
Soon after the hair transplant is done, you might sense slight itching on your scalp. But you needn't worry as this is a part of your healing process and a very natural reaction. You can use an expert's recommended shampoo to control the itching. Avoid rubbing or scratching your hair roughly while washing as this might damage your new settled grafts.
The other side effect which some patients around India have complaints about is swelling in their scalps. Initially, you might feel swelling around the hairline and then even feel it at the forehead.  For some, the swelling may extend and can be seen around the eyes or nose. The main reason for swelling is not taking rest after surgery.
Unlike In FU,  swelling in FUE treatment is minimal and subsided within a week. The hair doctor might prescribe you medicine in case patients experience heavy swelling over the face.
The next side effect of hair transplant can be scabbing. Scabbing is a dry wound leaving residual skin and blood in particular regions. Scabbing is possible with both FUT and FUE technology of hair transplant.  Scabbing is normal and can be considered as a  healing process of hair transplant surgery. It might take a week to completely get rid of scab skin.
Bleeding of skill can be a side effect of poor hair transplant surgery in Jaipur. As we know during hair transplant surgery many small punches are made on the scalp, which leaves little blood spot. But when due to dislodging grafts or due to bad punching technique, there is excessive bleeding even after surgery then consult with the hair transplant surgeon immediately.
Though Hair transplant has minuscule pain still  If you are experiencing a lot of pain, consult your Hair specialist immediately.
Many people observe numbness in the scalp for more than 30 days.
Due to shock loss or hair shedding many hair transplant patients have experienced hair fall within 3 to 6 weeks after the surgery.
Very few cases of inflammatory pigmentation are also reported after Hair transplant surgery. In such cases, small dark spots or small dots appear in the donor area.
The top hair specialists in Jaipur maintain a strictly aseptic condition, and take the necessary post-op care, to prevent the risk of such side effects and any infection.
Get Safe Hair Transplant in Jaipur at Jaipur Skincity
It is very necessary to consider certain important factors before getting a hair transplant. Jaipur Skin city provides the best hair transplant treatment at the most competitive hair transplant cost in Jaipur. They are best because for the following reason
The surgeons are experienced and clinic staff and the clinic's infrastructure is of international standards.
A well-equipped clinic is capable of handling any complications.
The clinic is hygienic with a well equipped and sanitized operation theatre preventing any sort of infections
The Hair specialist surgeon gives you preoperative and postoperative care instructions.
The Jaipurskincity team will guide you through all the steps and keep your best interests at heart.
Dr. Sachin Sarda takes all the necessary precautions and safety measures to prevent any infections as an infection will spoil your hair transplant.
The takeaway of the Blog
Though Hair Transplant in Jaipur is completely safe, we still suggest you take the necessary consultation and advice from an expert to make up your mind for any surgery.  Remember side effects like swelling, scabbing, itching happen to mostly all patients. This is normal. It is important to keep one thing in mind when these scabs fall after 3 to 10 days, some hair will also fall with them. To avoid scabbing after the surgery, you can use normal saline spray which is prescribed by the doctor to keep your scalp moist.
Choose an experienced hair transplant surgeon, a neat and hygienic clinic, and follow all the pre and post-op instructions by the skin doctor to have a completely safe hair transplant in Jaipur.
Your hair transplant will definitely be successful so don't take tension about the side effects
All the best.
Thank you.