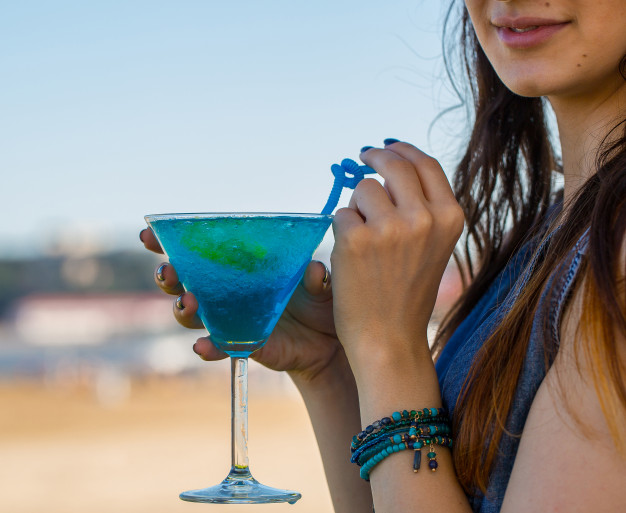 Stepping into the lushest parts of Ireland will not be complete without experiencing the taste of its pub culture. Irish pubs are famous for their casual and friendly atmosphere where families and friends can enjoy some record-label music, local sports, and of course, hearty food and drinks that will make you drool all over. 
Speaking of quenchers, the cocktail industry has never been as popular as it is right now in the country. That said, local and foreign travellers should not miss tasting the dreamy cocktail fantasies that every pub has to offer. Whilst there are true classic favourites like the famous dark Irish Guinness, cocktails are just amazingly versatile that can come in many flavours and variegated hues. 
From Passion Fruit Caipirinha to Whiskey Berry Smash, here are inspired new creations you should try for a fun girl's night out, and where to find them all. 
Passion Fruit Caipirinha in Claire
Nothing beats the passion fruit twist on the punchy Caipirinha cocktail for those warm summer nights with your gal pals. Mixed with cachaça (fermented sugarcane) liquor, this cocktail drink is ideal for when you feel like you are on for one-shot moments and no more. 
Espresso Martini in Cork
Feel thirsty and a bit lifeless? The Espresso Martini is an instant mood booster! You will find yourself electrified with every sip. For many Irish nationals, the birth of this coffee-flavoured cocktail is meant to change their lives forever. As drinkers melt from its aroma, you will also love how it's made with a good slog of vodka, brewed Kahlua, and sugar syrup for a sweet relish at the end of every sip. Check out the best cocktail bars in Cork for a quenchable night of Espresso Martinis.  
Garden Elixir in Meath
Bringing a sense of nature in your glasses, Garden Elixir is made more flavourful by a cilantro kick, shaken and not stirred. The cilantro adds freshness and herbal taste to this gin cocktail that it feels like a pouring remedy to your veins. You can grab a glass of Graden Elixir mixed with a wide array of fresh fruit vodka selection exclusively at the fancy Dunboyne Castle in Meath.
Timeless Mojito in Carlow
What's better than a sweaty glass of mojito is still one hell of a mojito, right? You can't absolutely say no to this traditional Cuban highball, especially when it is a blend of five tempting ingredients such as white rum, lime juice, soda water, sugar, and mint. Mojitos are not hard to find but the ones in Carlow are made of homegrown mint you would love to try.   
Brandy Alexander
For someone who likes to have a creamy quencher tonight, Brandy Alexander is a must-try. The versatility of Irish cocktails is displayed in a cream-filled glass dessert to satisfy your whippy cravings. This cocktail mix is made with Irish cream liqueur that makes it naturally sweet but not too sweet, heavy cream filling, creme de cacao and Cognac. You can always find this frothy delight at any local pub, enjoy the creamy sensation with a taste of brandy!
Whiskey Berry Smash in Monaghan
How about a smash of whiskey and berries in the Border Region of Ireland? The name alone can draw crowds of thirsty drinkers but it is the delectable taste of this fancy cocktail that keeps them from coming back in local pubs night after night. The whiskey berry smash comes in different series of berries from strawberry, raspberry, blackberry, and all the others with a "berry" thing mixed with barrel-aged Bourbon whiskey. A perfect cocktail drink whether for night-outs or pool parties. 
AUTHOR BIO:
Sarah is a full-time writer whose main enthusiasm switches between food and underrated films. Aside from writing sonnets at 6 am, she also blogs for Cask Cork, an award-winning cocktail venue in Ireland. When she's not writing, she spends her precious little time thinking of what to write next.