For non-competitive swimmers, wearing a swimming cap seems a little odd and strange to consider as a habit. Swim caps; they are one of the core must-haves for every swimmer. Many people think that they're just for competitive swimming .Sad to say but swimming cap is actually something that seems a little unnecessary or unnecessary at all for some swimmers – particularly for those people who are engaged in recreational swimming. 
However, isn't it more uncomfortable to swim with your hair blocking your way beneath the water?
Well, you must see the whole article to understand why almost every competitive and die-hard fans of swimming wear or use swimming caps most of the time. Not only that, but this piece will also provide you with additional details that will open more doors for you to appreciate swimming caps as one of the most essential swimming equipment. 
So, look no further and get along with the next pages.  
1.Keeps hair out of the way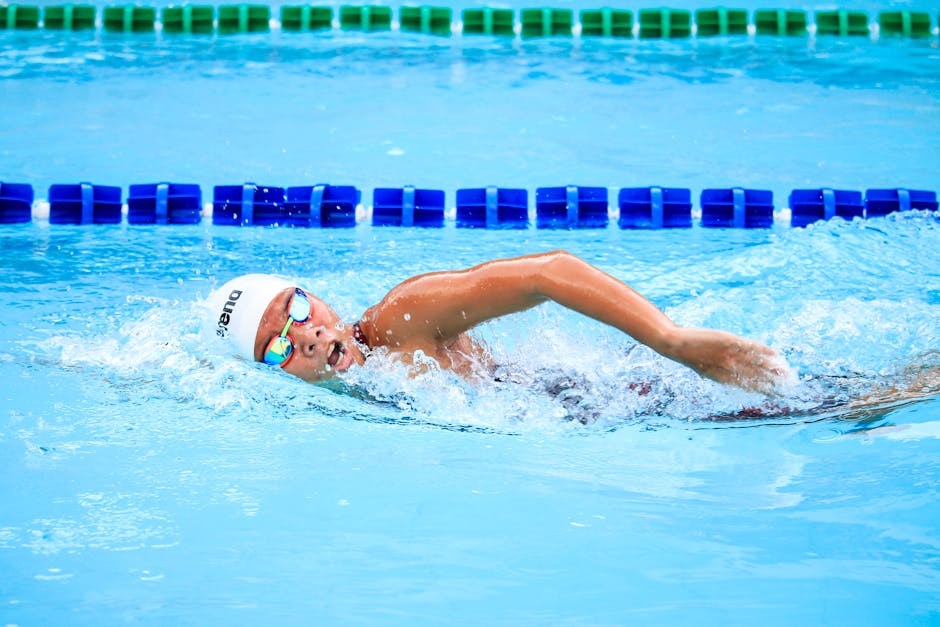 One of the primary reasons why competitive swimmers use or wear swimming caps is to keep their hair out of their way while swimming. 
If their hair is blocking their sight while under the water, there's a big tendency for them to lose their focus which may greatly affect their performance in the competition. 
However, if they can retain a clearer view beneath the water surface, they can focus more on their swimming workout or in any swimming competition they'll be in. 
So, whether you have long or medium-length hair, don't disregard the use of swimming caps every time you go for a swim – be it a recreational swimming or competitive swimming. 
 2.Reduces hydrodynamic drag
Reducing the hydrodynamic drag or drag in the water absolutely contributes to the ability of the swimmer to swim faster. 
The faster the swim can finish the designated lap, the more chances of winning in the competition. 
So, what is a drag? Drag is something that you can't but you can feel. And if you want to boost your swimming career, try reducing the drag by using swimming caps. 
Swimming caps store your hair into the right place which prevents it from creating drag beneath the water surface that results for faster and better swimming performance. 
3.Protects hair and scalp from damaging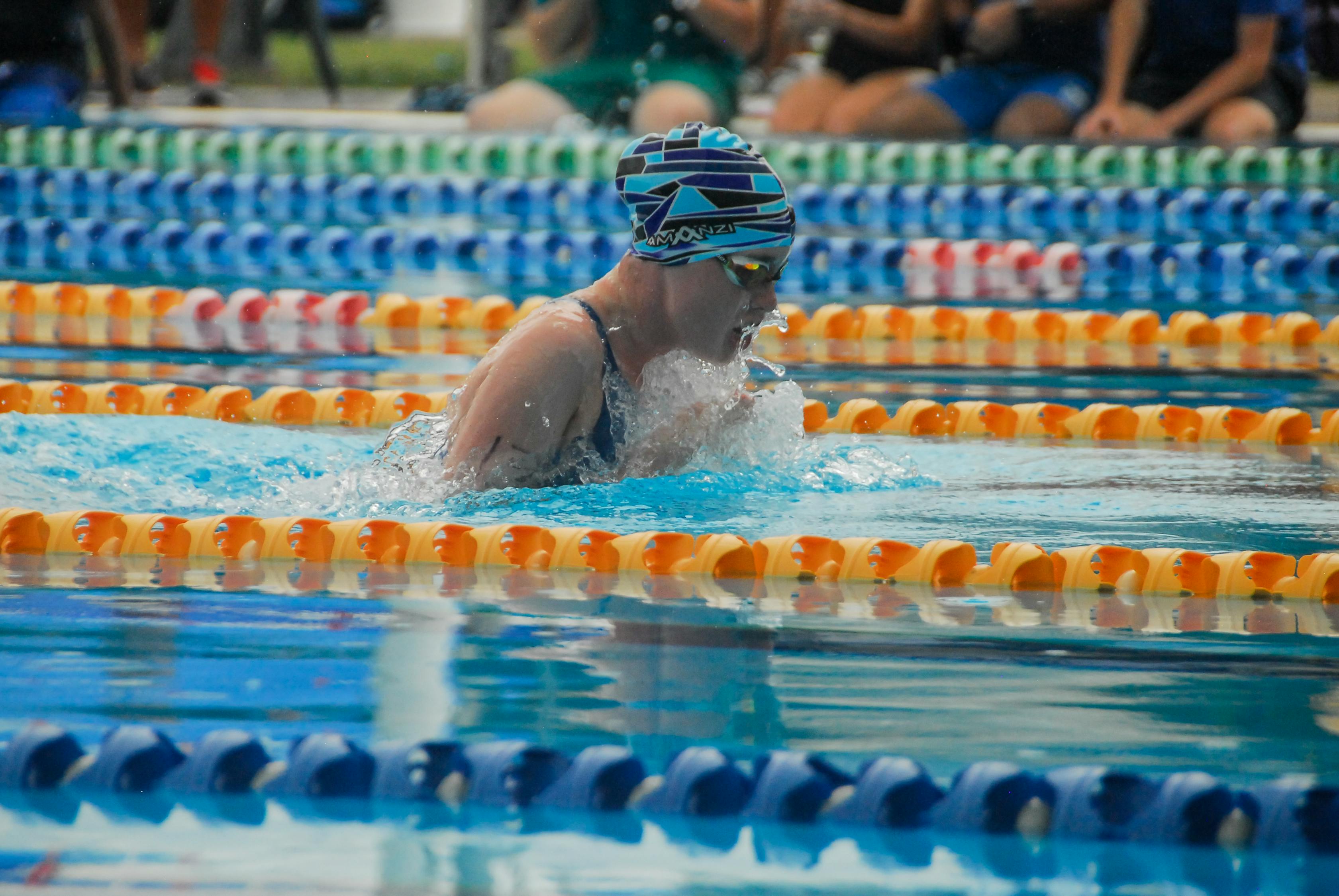 Swimming pools are filled with chlorine and other chemicals that can damage your hair and make it look frizzy especially if you're in the pool most of the time. 
Well, you can say "no" to bad hair day if only you'll take some time to consider using swimming caps every time you go for a swim.  
Swimming caps are excellent in protecting your hair and scalp from not only from the chlorine but from any other chemicals that can be found in the swimming pool. 
4.Reduces the risks of several swimming accidents 
For beginners, it's highly suggested to wear a swimming cap with striking or light colours to make it easier for your swimming coach or teacher to look after you during your swimming class. 
When swimming in a more crowded area, your swimming cap will make it easier for other swimmers to see you. 
Moreover, swimming in an open, and a large body of water can be a little risky since there can be sailing boats or other swimmers in the surface. 
Well, say thanks to swimming caps as it can help you avoid bumping with other swimmers as they can easily know that you're also there swimming with them. 
Also, boat sailors and/or boaters can also see you better with your swimming cap on. 
5.Keeps your head from the water temperature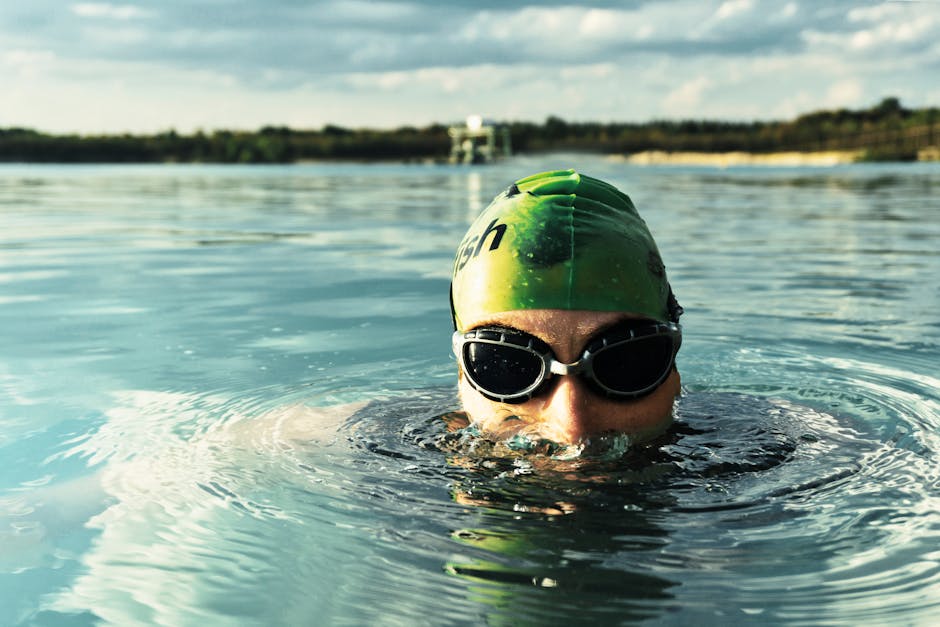 When swimming in a cold and large area of water, you can protect your head from the cold temperature by wearing swimming caps throughout your swim. 
Too much soaking in cold temperature may cause you to get or catch a cold. 
However, with swimming caps, you can retain the heat in your head and keep it warm while swimming in cold water. 
Other Swimming Accesories You must buy
Swimming Goggles

Silicone Swimming Cap

Nose Clip

Ear Plugs.

Adult Combo Mask

Snorkle Swimming Set

Top Full Sleeve Tights T-Shirt
Did we miss something? Well, we're all ears to hear your additional ideas which you can share with our readers. 
Also, don't forget to let us know what you think of this article, okay? 
AUTHOR BIO:
Kath Ramirez embraced the dream of being a writer since she was in 4th grade. She took it seriously and she now writes for Swimprint Custom Swim Caps, a respected company who provides custom swimming needs in the United Kingdom. Aside from writing, Kath also keeps herself busy spending time with her family, cherishing the role of a mom to her fur babies, reading random books, and diving into the world of photography. She's not even a pro to whatever she's engaged into right now, but one thing she knows, she's happy and that's more than enough.