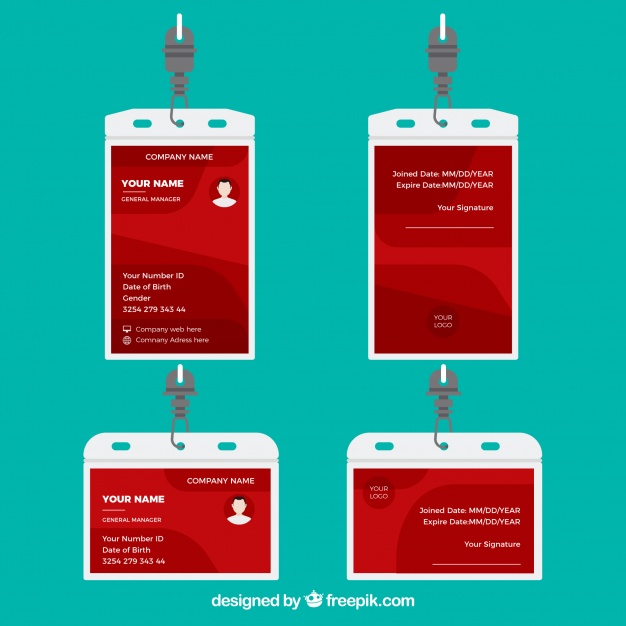 Planning an event can be stressful, especially if you find yourself ordering through online manufacturers who are not always available to help you and answer your questions.
At ID Shop, we're passionate about providing our customers with the highest quality products and customer service. We understand how important it is to make sure every aspect of your event runs smoothly and we're always available to assist you no matter how minor the detail. Why is ID Shop America's most trusted provider for event credentials, from designing custom event badges to ordering ID Card holders online?
#1: Complete Customization Control
ID Shop works with you to create the perfect custom product that will reflect your organization's brand in an accurate, creative way. You will have complete creative control throughout the entire process and we will never push products on you based on prices or promotions. We always direct you to the best suitable products to fit your needs.
#2: Limitless Product Options
Our products range from anything that touches an ID badge to anything you need to create an ID badge. Our three warehouse locations in the southeast are full of ID card accessories, RFID cards, neck lanyards, card printers, printer ribbons, lamination products, and much more. If you know exactly what you're looking for – whether it is custom lanyards or purchasing ID card holders online – our website has easy-to-navigate categories and product descriptions to make the process quick and efficient.
#3: Accurate, Efficient Results
Accurate details are extremely important when it comes to events, which is why we always check with you to make sure the products you receive are exactly what you ordered. Through our electronic proofing process, we always double check to make sure your custom orders contain no errors or mistakes. Custom orders are typically proofed within 24 hours of being placed and we notify you every step of the way. You can always contact us about your custom orders at any time.
#4: Past Case Studies
Whether you need a few products for a small event or a bunch of items for your large event, we have experience working with clients with all types of needs. Some examples include printing membership cards for Whole Foods Market, customizing credentials for Spooky Empire Horror Fan Convention Event, or printing student IDs for Lander University. Whether your organization is big or small, we will work with you personally to make sure your needs are effectively met.
#5: Personal, Immediate Assistance
Our customer service team has over 15 years of experience working with organizations just like yours. ID shop is family-owned, responsive, and always available to help you with any questions or concerns you might have throughout the process. From the moment you contact our team to the moment you receive you order, our personable customer service team will be there every step of the way. We utilize the most up-to-date management systems and ship your order via trackable UPS and FedEx carriers so that you are always in the loop. Most orders will be shipped within 24 hours. Orders that are $100.00 or more are eligible for free shipping.
No matter what your event needs, let us help you coordinate your event with customizable products and accessories that will have everyone talking. Contact us today at (844) 443-7467 or sales@idshop.com.
For more information about Event Badge Printer and Custom Id Badges Please visit : ID Shop.