Are you ready to dazzle this Diwali? The festival of Lights is the perfect occasion to showcase your impeccable style and elevate your look with exquisite jewelry. Inspired by the glamorous choices of a real influencer, we bring you 5 designer-inspired jewelry picks that will make your Diwali celebrations truly memorable.
1. Royal Kundan Choker Necklace Set
Embrace the regal charm with this stunning Kundan choker necklace set. Encrusted with radiant stones and intricate detailing, it's a timeless piece that adds a touch of luxury to any outfit. Wear it with your traditional attire or style it with an elegant gown for a contemporary twist.
2. Polki Earrings with Meenakari Work
These Polki earrings with vibrant Meenakari work are a testament to traditional craftsmanship and modern aesthetics. They effortlessly capture the essence of Diwali, making them an ideal choice for the festivities. Pair them with a classic saree or an Anarkali suit for a statement look.
3. Antique Gold Temple Jhumkas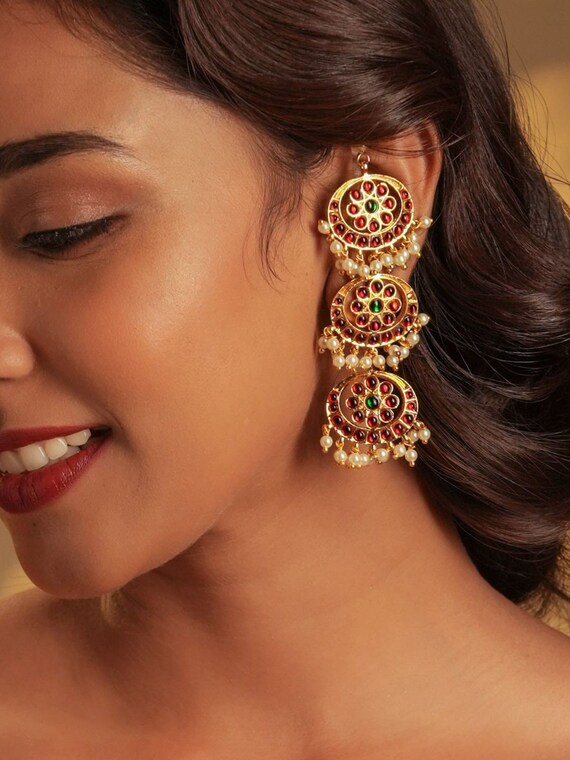 Evoke the divine with these exquisite temple jhumkas in antique gold finish. Their intricate design and craftsmanship pay homage to our rich heritage. These jhumkas are perfect for enhancing your traditional ensemble and adding a touch of elegance to your Diwali celebrations.
4. Stone Studded Bangles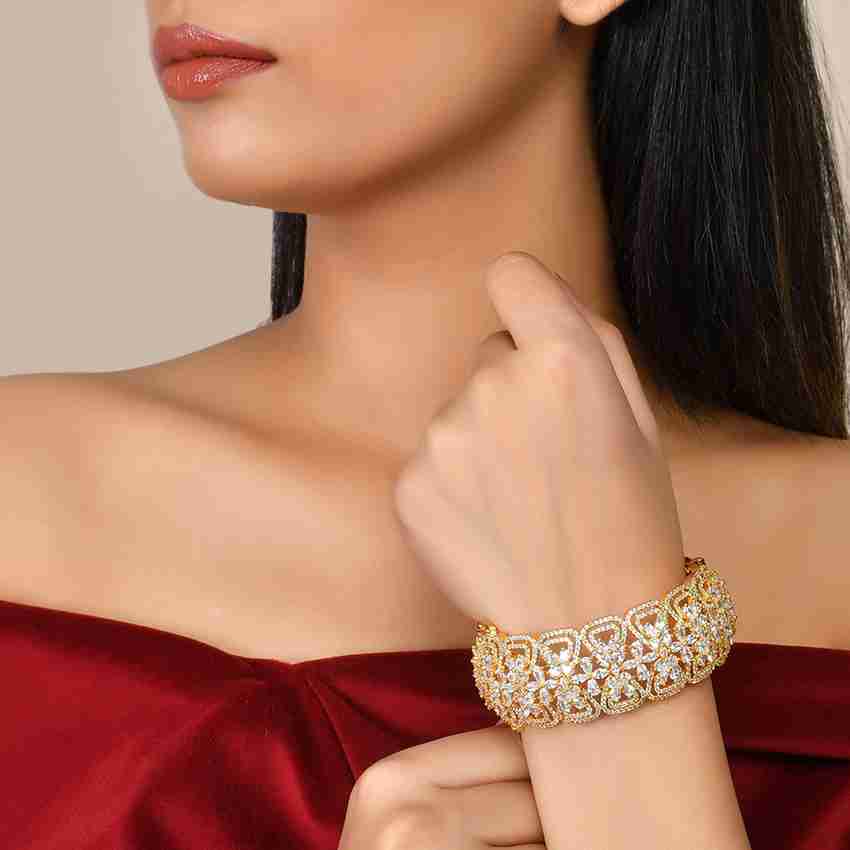 Bangles have always been an integral part of Indian culture, and these stone-studded bangles are a modern twist on a timeless tradition. Stack them up or wear them individually to make a style statement that resonates with the festive spirit of Diwali.
5. Polki Maang Tikka
Enhance your Diwali look with a Polki maang tikka that exudes grace and allure. This accessory adds a touch of glamour to your hairstyle and complements your ethnic attire beautifully. It's a must-have for any Diwali ensemble.
Why Choose Designer-Inspired Jewelry from ShopChun?
At ShopChun, we understand the importance of authentic style and craftsmanship. Our collection of designer-inspired jewelry is curated to ensure that you not only look stunning but also feel confident and radiant during the Diwali season. We take pride in offering you the finest quality jewelry that captures the essence of timeless traditions while staying in sync with contemporary trends.
This Diwali, celebrate in style with these handpicked jewelry pieces inspired by a real influencer who knows how to make a statement. Elevate your festive attire and shine brighter than ever before. Visit www.shopchun.com to explore our entire collection and choose the perfect jewelry pieces to complement your Diwali look. It's time to embrace the festivities with grace, elegance, and a touch of glamour. Happy Diwali!
Disclaimer: The jewelry featured in this article is designer-inspired and not the exact pieces worn by the influencer. It is intended to provide inspiration for your Diwali shopping.
About Jyoti-
She is a Fashion Designer and Vlogger. Jyoti likes to write about fashion and the latest trends in the market she has a pretty experience in the fashion industry.