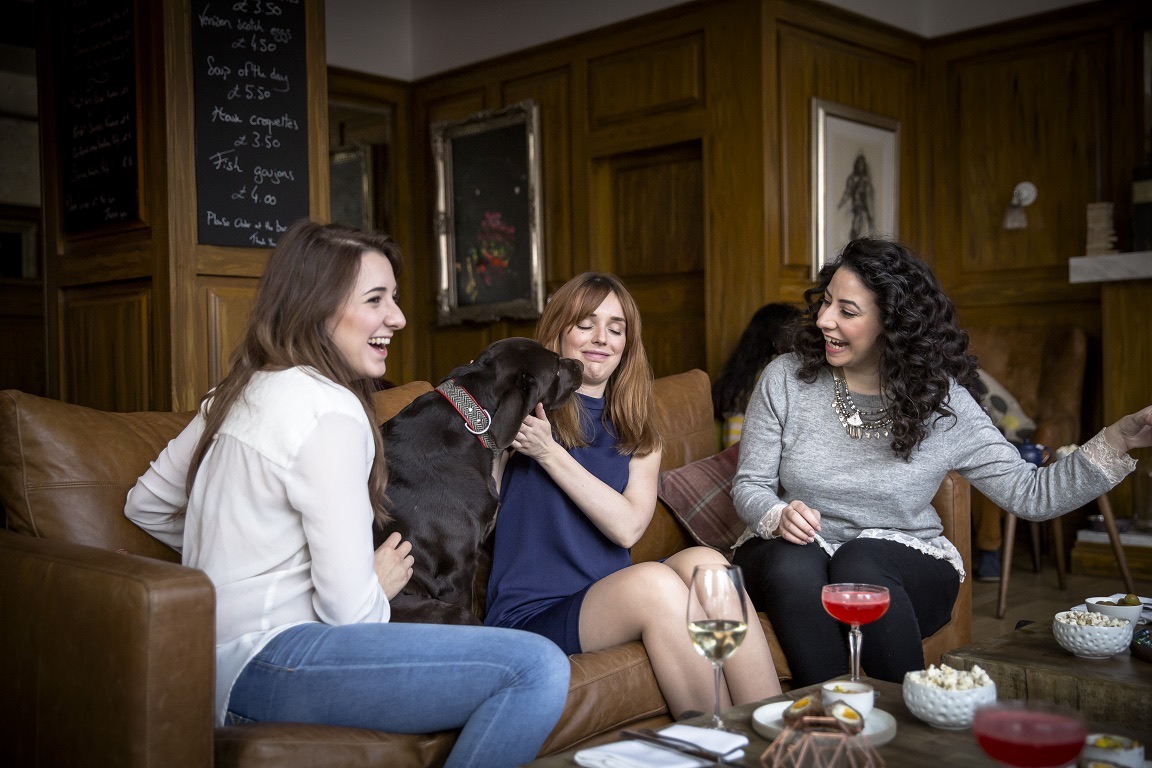 On days when you have the rare opportunity to spend your time with all your loved ones, how can your dogs be left behind? You love your doggy-o and wouldn't miss an opportunity to be with him. Leaving your pup all alone at home when it really needs you, is not an option.
So whenever you feel like stepping out of the house for a good food and drinks trip, here are the top 10 restaurants in Canada that will let you do so without the worry of having to be kept away from your pooch!
1. Sandstone Grillhouse-Niagara Falls, ON
If you're looking for a great, pet friendly restaurant with a comfy outdoor patio seating, Sandstone Grillhouse is a good option, complete with staff that takes good care of both; you and your fur buddies.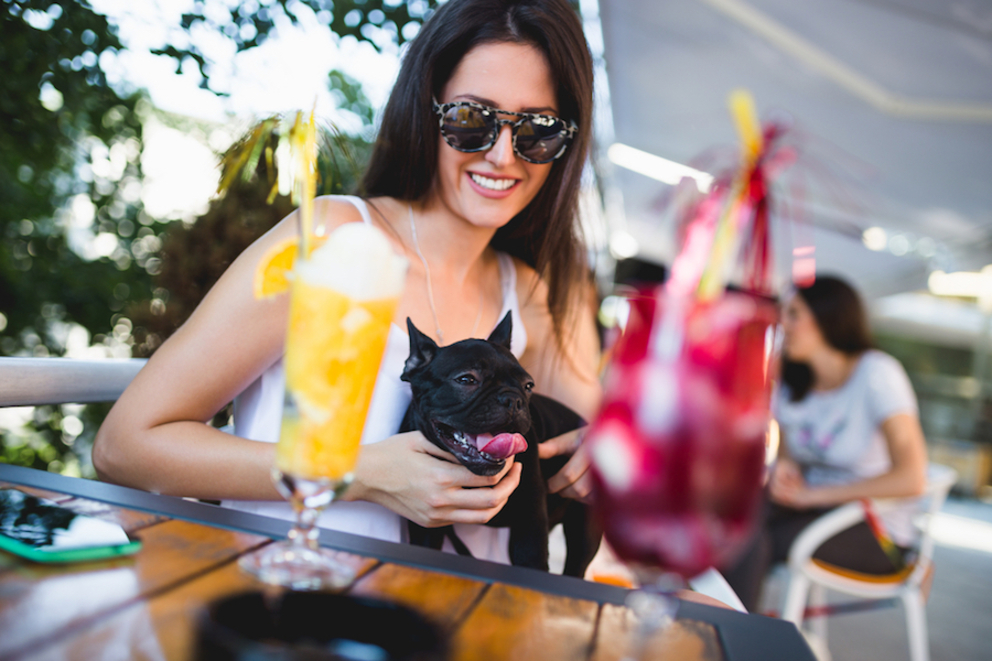 2. Carmelina- Markham, ON
With interiors sporting a classic Mediterranean décor, equipped with the grandeur of marble Roman pillars, stone fireplaces and a great pet-friendly al-fresco seating, Carmelina is a great place where you can choose to plan a huge event along with your pets. Be it an office party or a birthday party, you can work around the menu to fit your needs, and your puppers will surely have a blast.
3. Café Brio- Victoria, BC
Open for service in the evenings, after 5:30 pm from Tuesday through Saturday, Café Brio is an upscale bistro that has a provision for you and your pup to dine together in the courtyard. If you're looking to have food along with drinks, you can also choose from the extensive bar menu.
4. Le Doggy Café- Montreal, QC
This unique café is the one and only restaurant in Montreal that hosts both: humans and pooches! The menu here features an array of vegetarian and vegan dishes with the added features of special events such as dog training classes, workshops as well as adoption days, among others.
5. My Dog's Café & Bar- Hamilton, ON
A great place to hang out with your gang as well as your pup, My Dog's Café offers scrumptious desserts and baked foods, smoothies as well as hard drinks, for you, your loved ones and your doggies to have a blast!
6. Ranchman's Cookhouse and Dancehall- Calgary, AB
The new canine cantina at Ranchman's Cookhouse and Dancehall is the only dog-friendly patio in Calgary, where you and your fur buddy can hang out and have fun. All you need to do is keep your pupper up-to-date with all its vaccinations.
7. Hot Dog Café- Brossard, QC
This integrated canine coffee shop fully comes with a grooming salon for your pets, an interior dog park, and a kennel, paired with free wifi and an extensive alcohol and food menu, just for you.
8. The Queen's Head Pub and Bar- Burlington, ON
A pub with a dog-friendly patio seating area, The Queen's Head is a great place to satisfy your meat cravings.
9. Cotes-a-Cotes Grill- Quebec City, QC
Coupled with a gorgeous view, great food and a dog-friendly patio, Cotes-a-cotes, is located at the Petit Champlain district, overlooking the beautiful St. Laurent River and Château Frontenac.
10. Shore Grill & Grotto- Mississauga, ON
With dog parking stations in case you're looking for a spot for your dog and some privacy, the Shore Grill & Grotto has a great dog-friendly patio seating with separate dog bowls for all tables, to cater to your puppers culinary needs.
Since you've got the options sorted out now, go on and take your pick. Spend some fun, quality time with your family and your pupper!
For more information about Dog Daycare Near Me and Dog Boarding Kennels Near Me Please visit : Club Mead Pet Resort.